Please Print This Hot-Key Shortcut Menu!
Then DOWNLOAD The Magnifier
Look HERE for Frequently Asked Questions and Answers
The Magnifier Technical Support
The Magnifier Product Literature (PDF)
---
The Magnifier User's Guide
The Magnifier User's Guide (Manual PDF)
The Magnifier User's Guide (EBook PDF)
The Magnifier User's Guide (US Letter PDF)
The Magnifier User's Guide (A4 PDF)
---
IMG's Assistive Technology Products
Go to IMG's Home Page
The Magnifier is the first truly affordable, full screen magnifier software for Windows computers. It was introduced 20 years ago by Innovation Management Group, a major publisher of on-screen keyboard and pointing device utilities, to expand its assistive technology products for visually and physically challenged individuals. Supports: Windows 11 / 10 / 8.1 / 8 / 7 / Vista / XP & 2000

The latest release supports from 1 through 40 times magnification in 1/10th percent increments. It can operate as a Full Screen Magnifier, an Area Magnifier (known as a windowed magnifier), or in Lens Mode (think old-fashioned magnifying glass).

Movement and User Settings are easily controlled from your mouse or keyboard. Users can choose to selected from either an:

"Easy To Read" Full Screen Menu
"Floating" Toolbar Screen Menu or
"Simple" Hot-Key Shortcut Menu
(a printout of Hot-Keys is available at the left side of this webpage)


The most popular menu with Schools and Libaries seems to be the Toolbar Menu. We've heard Librarian and Computer Tech's like it because no one ever asks for help!

What Does it Cost?

$49.95 for a Web e-License (sent via e-mail) or...
$59.95 for it on DVD (plus S/H) or...
$69.95 for our "Insert & Go Anywhere USB Drive" (plus S/H)
and... with our "Insert & Go Anywhere USB Drive" you can take The Magnifier to the library, work, school, a friends house, to visit family, an internet cafe, even on vacation!

The Magnifier is also popular with Schools, Libraries & Companies!

$299.95 for a single School or Library License!
(Larger district, institutional, agency, and company licenses are also available at a very reasonable cost).
---
See "The Magnifier" in action
| | |
| --- | --- |
| | Full Screen or Sizable Window with Auto-Positioning |
| | 1x to 40x Magnifier by 1/10th Increments Up or Down |
| | Remarkably easy to use with Full Screen Menus or the Menu ToolBar (very popular with schools and libraries) |
| | Run on Single or Multiple Monitors |
| | Pop-up Hot-Key Shortcut Menu! (Show Me) |
This is indeed the first Truly Affordable Full Screen Magnifier users of all ages have been waiting for!
---
Operates as a Full Screen Magnifier with High-Contrast Full Screen reference window
"You Are Here" reference window shows your actual position on the screen at all times.
Quick keyboard selection of 1x, 2x, 3x, thru 9x, with incremental +/- 1/10th steps
Keyboard Shortcuts to toggle views (full screen, windowed, round, hide/show, etc.)
Keyboard panning, sizing, and moving
Magnifies as you type
Works with both mouse and arrow keys.
Drag lock attaches magnifier to/and follows cursor for easier operation
Invert Colors reverses colors on screen (like a photo negative)
Variable Transparency (see-through) Mode
Lens (circle) Mode (like a real old-fashioned magnifying glass)
Track Cursor option displays cross-hairs to help follow the cursor
Developers Integration Kit is available for OEMs and Integrators
---
What Users are saying...
"you've got a great product here...[All of us are] getting older and 8 point font is just too small to read. Your product neatly, cleanly fills a great need, as conveniently as any I've seen."

"Brilliant, thank you for making this product...it doesn't slow the system down and works really well [with my new Vista system]..."

"I really like this product, it is really first class"

"Well, I can sure see that!" (at 3x magnification)

"I love the product even after a few minutes of use."

"Thanks for making an excellent application - so affordable and straightforward to use."

"The Magnifier has been a life saver for me."
Why do I need this?



The Magnifier is ideal for individuals that need visual assistance, work with differing screen resolutions, do presentations and/or training, and Graphic Artists. It is simple & easy to use, its operation is automatic, and it is an ideal enhancement to the Windows Environment.

How do I use it?

Load it, position it, and reference it as needed - it is that EASY! You can Zoom (full screen / window toggle) with Alt-Z. You can view (hide / show toggle) the Magnifier with Alt-S. Invert colors (toggle) with Alt-I. Toggle cursor display with Alt-C. Select 2x magnification with Alt-2, or 3x with Alt-3. And those are the basics - there are many more useful and advanced features... For a more detailed list of keyboard shortcuts, and other user options, click here

How does the demo work?

The demo is a "limited working copy for evaluation" which means you can use it for up to 1 hour at a time, then you have to restart it. It will continue to work for up to 100 hours total to let you evaluate how it works for you. Then it stops working unless you purchase it.

If you want to try before you buy, please print this great Hot-key Shortcut Menu
then Download the Magnifier software here.

How does the licensing work?

The license is a "personal license" which means you can use the software (license key and registered serial number) for unlocking The Magnifier on your personal computer. If you have a laptop and a home PC, a single license key will allow you to install the magnifier on both (you can do this with either the the downloaded demo or the software that comes on a DVD). You may also install and license the software on a USB drive (using the appropriate download) using your license key and serial number or buy it pre-installed on IMG's "Insert and Go Anywhere" USB Drive.

How do I purchase a license?

Download the software. Play with it. Make sure it works for you the way you expect it too. If you want to License the software immediately, click "Purchase License Now" in the IMG License Manager when your demo ends (or launch the License Manager by clicking Start, Programs, The Magnifier, Licensing Information). It's that easy!

If you wish to order the software on DVD or our "Insert and Go Anywhere USB Drive", you can order on the website. Just choose The Magnifier License - "Add To Cart", and on the next page pick DVD or USB Drive.

The downloads available on our website are the actual software products. The same that ship on DVD. If unlicensed, the demo will shut down in about an hour and can be restarted up to 100 times. When licensed, they are not limited in any way.

Software Requirements
Windows 11 / 10 / 8.1 / 8 / 7 / Vista / XP / 2000

Compatible / Safe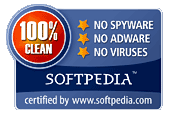 Works with ALL Windows applications and all Web Browsers.

Clean / Safe - certified and awarded the "100% CLEAN" Award by SoftPedia - no viruses, malware, spyware, trojans, backdoors, etc.

Note: All of IMG's software is built for our customer's needs and requirements, digitally code-signed, and would never include items that would adversely affect end-users. However, for individuals new to IMG and its software, this type of verification may be helpful. If so, it may also be helpful to see some of IMG's Customers

Suggested Retail
$49.95 for a Web e-License (sent via e-mail) or...
$59.95 for it on a DVD (plus S/H) or...
$69.95 for it on an Insert & Go Anywhere USB Drive (plus S/H)
$299.95 for a single School or Library Site License (plus S/H)

Want to license electronically?
Download and install the software
Choose "Purchase License Now" from The Magnifiers License Manager
or... Choose "Add To Order" below and then "Proceed To Payment"!
You'll get an e-mailed confirmation and license key in a few minutes.

Want it on shipped to you DVD or our USB Drive?
Choose "Add To Order" below, then click Continue and pick "Ship on DVD" or "Ship on USB Drive". Continue and "Proceed To Payment". We'll confirm your order via e-mail and ship it within 24 hours.
Windows 11 / 10 / 8.1 / 8 / 7 / Vista / XP / 2000
Catalog #: 12202
Single and Multi-Site Licenses are also available.
OEM / VAR / Resellers are Welcome - Please Contact IMG Sales.

Some users may use other words to find us. So we have listed them here:
magnifier, magnify, computer screen magnifier, Virtual Magnifying Glass, Windows screen magnifier, Windows magnifier, visually impaired magnifier, low vision magnifier, desktop magnifier, magnifying lens, vision impaired magnifier, magnify menu, internet magnifier, web magnifier, download magnifier, computer moniter magnifier, magnification, pc magnifier, children's magnifiers, loupe, magnifier software, the magnifier, screen zoom, screen magnify, text zoom, text magnify, virtual magnifier, graphic magnifier, art magnifier, artwork magnifier, digital magnifier